OTO
OTO is a minimalist platformer, with puzzle mechanics

You need to get to the exit. Shame is, there are obstacles in the way. Difficult ones...

Its easy getting around OTO, just be careful what you run into & make sure you destroy everything before the exit opens

OTO was solo made during the #notGDC Jam 2019, the theme was minimalism
Features
31 Levels
3 Music tracks. New track played each web page reload
Squishy sound effects
Randomised enemy speeds each time your player resets
Tools Used

Tested on Google Chrome & Safari with Xbox One controller & keyboard
Download
Click download now to get access to the following files:
Comments
Log in with itch.io to leave a comment. how many level there after this one?
that is level 17 & there is 31 levels. but costing starts at 0. so it goes up to 30 [technically]
Hey a bit of critique on the game, ill try to edit these during playthrough

game design:
Rotating the 3 different music tracks on page reload is questionable, some may never reload through their playthrough and you wasted your work on 2 music tracks. Id recommend switching songs at certain levels, or after a time frame
The dark outlined spikes are almost non visible even though they are important to notice in some levels. why not fully fill them like most of the game
the circles collision area is way to hash
player movement feels stiff, same speed movement doesnt help at that
why do you die when touching the rectangle youre supposed to destroy by jumping on it?
possible bugs:
(XBOX input) when moving left and falling of a cliff you cant move right anymore until you land and vice versa
hello,
im just about to push a minor update. it mainly thickens the lines for the spikes a bit more. I do feel as well when looking back with some fresh eyes, they need a slight thickening up ;)
originally I was trying to have those spikes be fully filled in with black. but the graphics were acting up for filled polygon shapes, so had to just deal with lined spikes instead.
ill be uploading the thickened line update in the next few minutes
as far as the music. it was just an added bonus. I knew that people may or may not reload & was just more a 'oh, there is something different playing'. I was & am still thinking of doing a selection of tracks, or a simple 'play next track' thing. but im saving much of that for when I do a bigger & more refined version of the game
the player collision is smaller than the actual width of the player. its about quarter of the width instead. so if you hit the corners of the squares you need to destroy, you will more than likely reset. this was a choice that took some time to think on whether I wanted that or not. to make it harder & more direct in what you need to do. in the end I wanted it in for this game jam. I do [personally] like that you need to be more careful. but thats just me ;)
as for the xbox controller. that is something im trying to figure out. its weird & have not found what it is yet. on my machine when doing runs of it, it works fine with no sticking movements. but when doing a play thru today on the itch page with html, I too did run into that problem. but I am looking into it. that may be a web thing or whatever. im not sure right now, but I am looking into it

there are many other things ive started to line up to create a more refined & bigger version. one that I will eventually sell as well. this version is purely for the game jam & kind of acts as a tester for what can/could come in the future. there are still plenty of things like movement I would like to sort out & refine much further. so instead of it being quite direct in movement, I do want to have some friction in. so you can do light taps etc & refine placement of the player. I already have some testers ready & working things out. but as said, this is just a game jam version. there will be these annoying things & since I worked alone on this, I had to make do with certain things for the given time scale.
but thank you for the points you have brought, its constructive criticism. so I do thank you for that. these are points I myself have thought on & am building upon to hone & make better in the future.
thanks & all the best
any clue on this?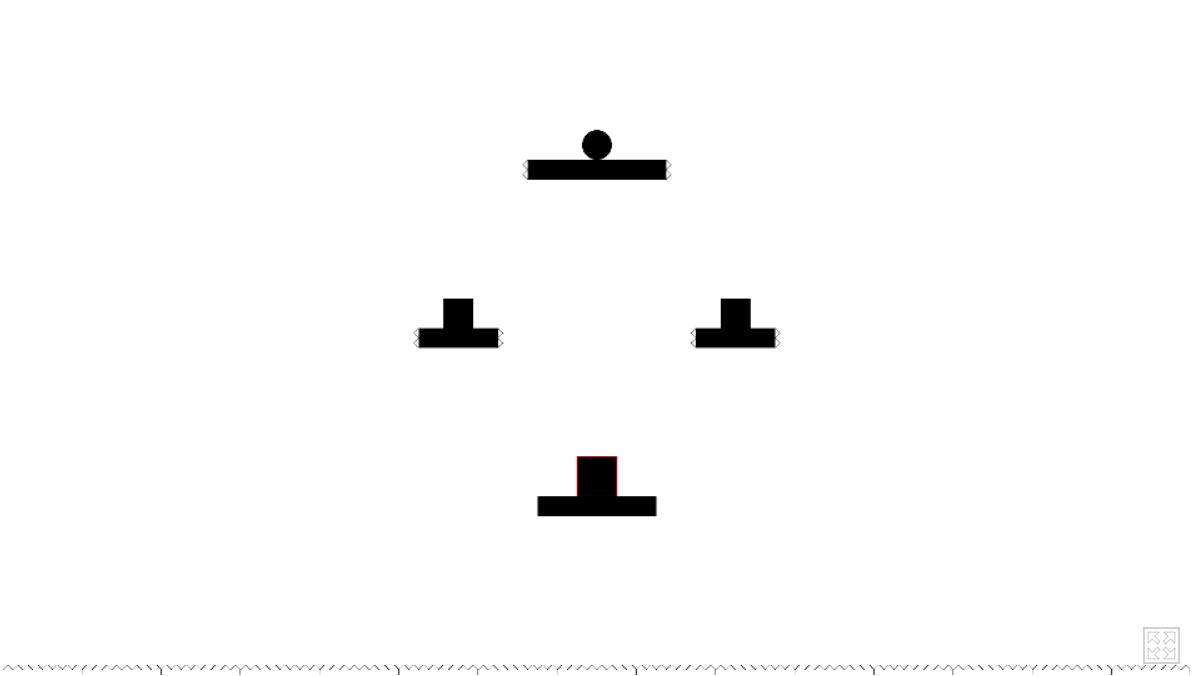 Great game Lewis, perfect difficultly with the puzzles